When it comes to the world of education, it is difficult to find out what is appropriate to balance the everyday demands of a teacher whilst remaining fashionable. Whether your school requires business professional, casual, or a mix of both, we have options for all your dress code needs.
Business Professional
Business professional attire may be what is expected if you work at a university or are receiving an evaluation.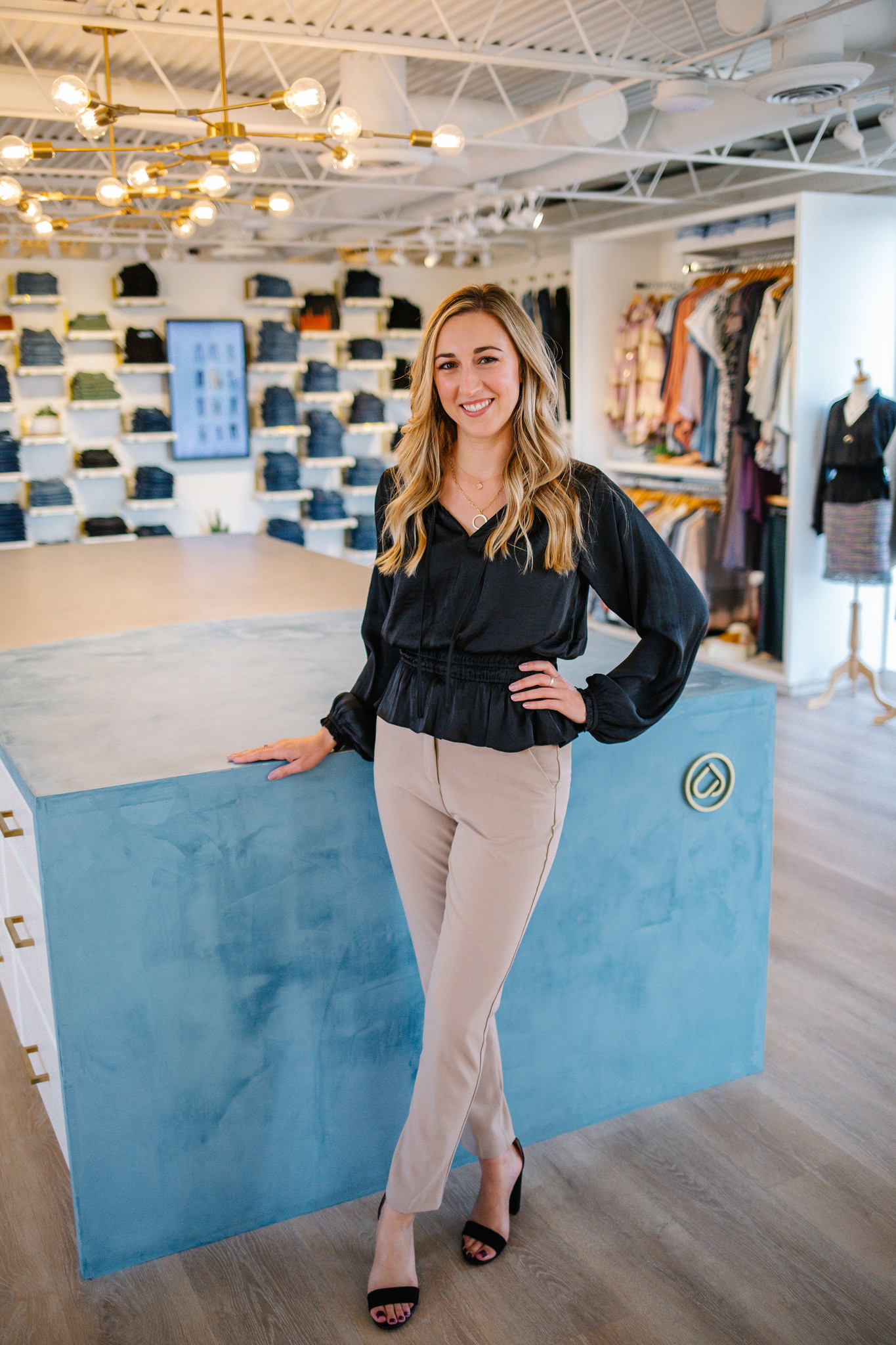 You shouldn't have to choose between comfort and style, so we've put together an outfit that provides both! Pictured here is our black satin blouse paired with our fitted khaki pants. Throw on a pair of black heels or flats to complete the look.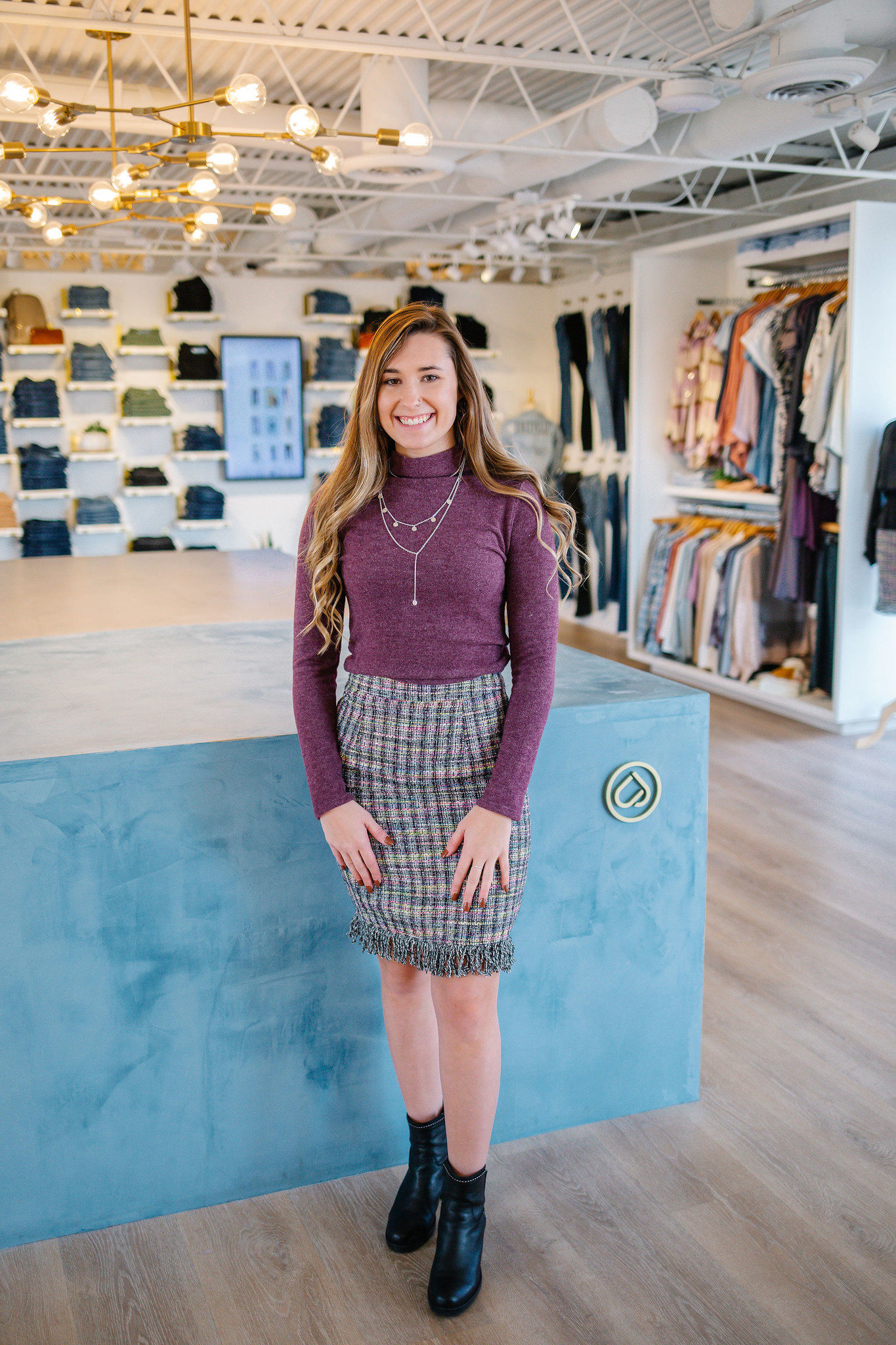 If you prefer an outfit with more color, then this one is for you! We've paired together a turtleneck long sleeve sweater with our colorful pencil skirt for the ultimate teacher look. This outfit provides versatility and style as you can easily pair many different colors with the skirt. Pairs well with a black bootie shoe.
Casual
Having the option to dress casual isn't that uncommon anymore and comes as a perk to many jobs. Whether this is every day or maybe just on Fridays, we've got options!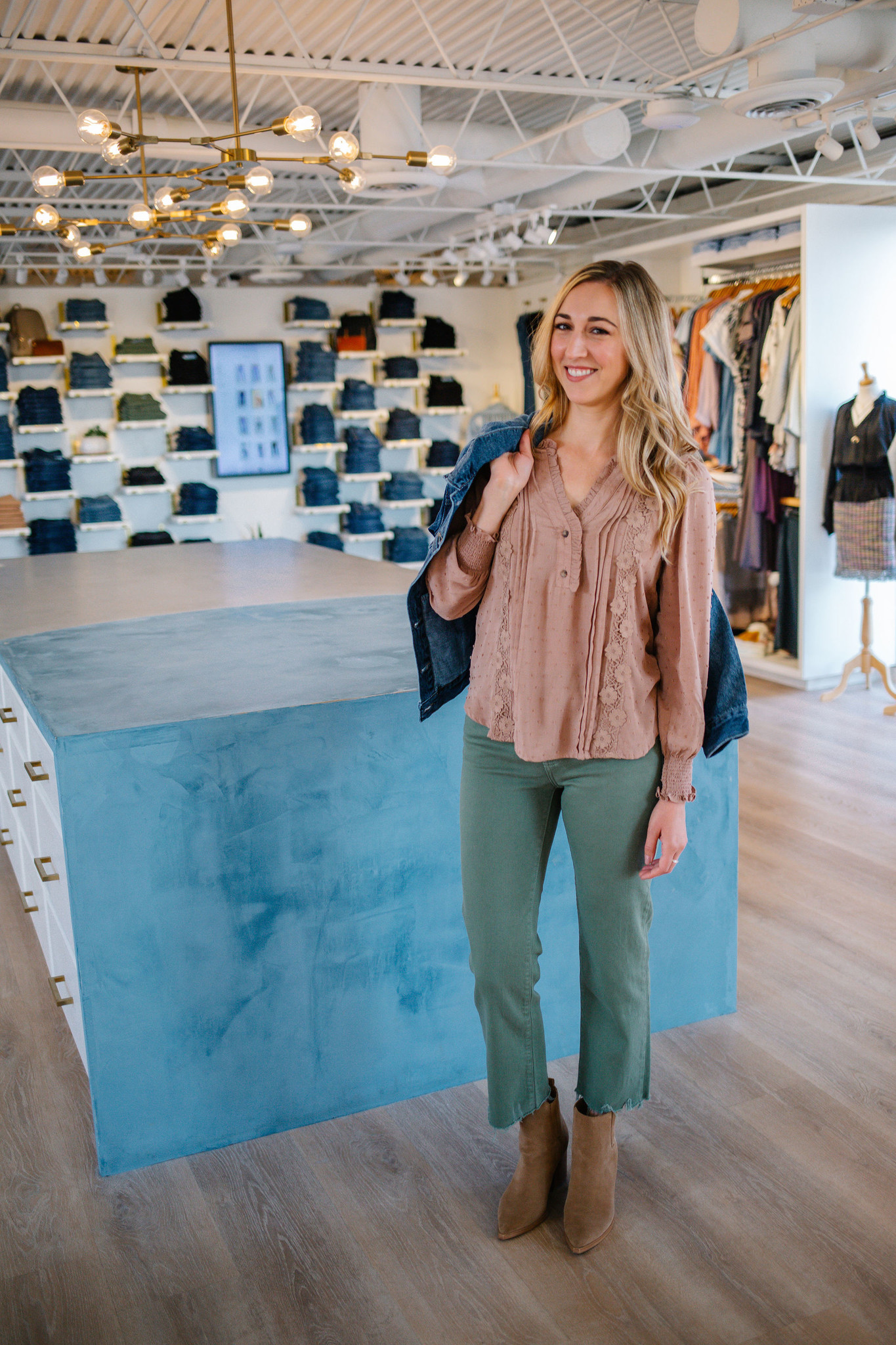 This outfit is casual and perfect for Spring! It incorporates fun green jeans and a nice blouse to maintain the appropriate look while still being cute and comfy.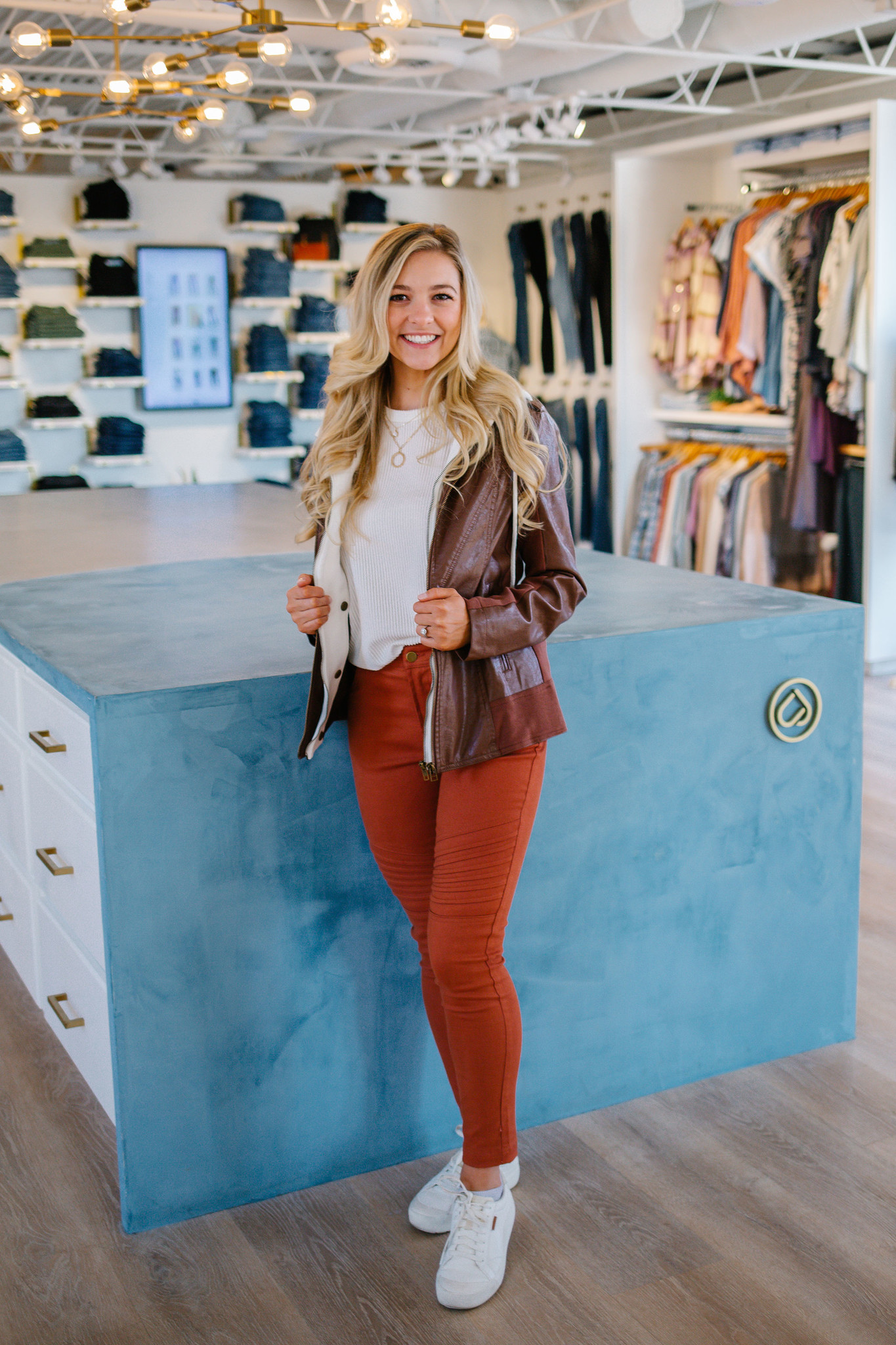 Another pair of fun-colored jeans! We've paired these with a white top and our faux leather jacket for the ultimate Friday look. 
If you like what you see come on in and let us style you! We have plenty of options to choose from and we know you will find the perfect outfit for your career closet!